Gabrielle Marie Bruno Fund
H&R Block Referral Form
---
---
---
WAHS is always in need of foster families, whether it's for a few days, a few weeks, or even longer. For more information or to fill our our foster application, view our foster page now.
---

The Washington Area Humane Society (WAHS) is a 501(c)(3) no-kill shelter funded solely by private contributions. Our shelter takes in thousands of animals and investigates an average of 1000 abuse complaints each year.
PETS OF THE WEEK!!
Hi, my name is Betty White.  I am a 4 year old female Boxer/Pit mix that came to the shelter as a stray.  I am a very energetic dog with lots of energy to burn off!  I love attention and playing with toys.  I am current on my vaccinations, spayed and microchipped.  Visit the shelter today!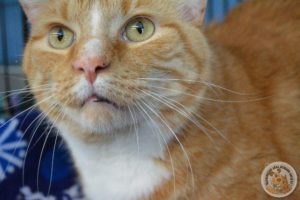 Hi, my name is Charlie.  I am a 5 1/2 year old boy who is shy but very sweet.  I'm not real big on being held, but I love to be petted and brushed. I am neutered and microchipped, and current on all of my immunizations.
Some of our available animals:
More Information!
The Washington Area Humane Society is a 501(c)(3) no-kill shelter funded solely by private contributions. The official registration and financial information of the Washington Area Humane Society may be obtained from the Pennsylvania Department of State by calling toll free, within Pennsylvania, 1-800-732-0999. Registration does not imply endorsement.

Outpatient Pet Clinic
We offer a variety of services for routine dog and cat care including spay and neuter, vaccinations, deworming, nail trims, ear cleaning and flea & tick prevention.  We are not a replacement for veterinary care that your dog or cat needs on a regular basis or in the event of an illness or injury.   To schedule an appointment call 724-222-7387. For a complete list of clinic services and prices visit our Services page
Pet Food Bank
We participate in the Washington County Food Bank. WAHS provides food for the pets of individuals in the community who qualify. Please call the shelter for additional information on this program. We are currently accepting new applications for our pet food bank.  Please contact the Society for more information and requirements.