Need help naming your new family member? Visit DogNamed.com, a proud supporter of WAHS, to find the perfect name for your new pet!
---
---
WAHS is always in need of foster families, whether it's for a few days, a few weeks, or even longer. For more information or to fill our our foster application, view our foster page now.
---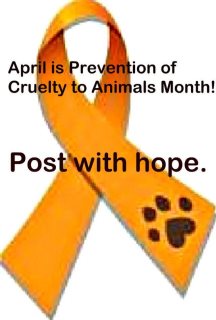 The Washington Area Humane Society (WAHS) is a 501(c)(3) no-kill shelter funded solely by private contributions. Our shelter takes in thousands of animals and investigates an average of 1000 abuse complaints each year.
---
RABIES & VACCINES CLINIC
Date: Sunday, April 27, 2014
Hours:8 am- 12 pm
Location: Washington Area Humane Society
1527 Route 136, Eighty Four PA
PETS OF THE WEEK!!!
Hayes is a fun boy who loves people but does not always get along with other dogs. We have not seen him around  cats so we can not comment on that. Hayes is around 2 years old, up to date on his vaccines , neutered, and microchipped. As you can see by his photo, one of his most favorite games to play is, "if I can't see you, you can't see me".
Hello, I am Paige.  I am a very beautiful 2 year old cat with a fun nature.  Sometimes I can be bossy with the other cats, but I don't really mind them being around.  I am told I may be part Abyssinian which could account for my bobcat-like appearance.  I am spayed and micro-chipped, and am current with all my vaccinations.  Please come to the shelter for a visit soon!
Some of our available animals:
More Information!
The Washington Area Humane Society is a 501(c)(3) no-kill shelter funded solely by private contributions. The official registration and financial information of the Washington Area Humane Society may be obtained from the Pennsylvania Department of State by calling toll free, within Pennsylvania, 1-800-732-0999. Registration does not imply endorsement.

Outpatient Pet Clinic
We offer a variety of services for routine dog and cat care including spay and neuter, vaccinations, deworming, nail trims, ear cleaning and flea & tick prevention.  We are not a replacement for veterinary care that your dog or cat needs on a regular basis or in the event of an illness or injury.   To schedule an appointment call 724-222-7387. For a complete list of clinic services and prices visit our Services page

Pet Food Bank- Accepting New Applications
We participate in the Washington County Food Bank
WAHS provides food for the pets of individuals in the community who qualify. Please call the shelter for additional information on this program. We are currently accepting new applications for our pet food bank.  Please contact the Society for more information and requirements.